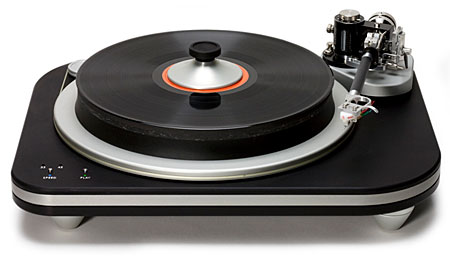 Photograph: TONEAudio Magazine
High-end audio exists at the intersection of art and science. Either discipline can produce a good product, but it takes both to create the very best. The Sonic Frontiers gear I auditioned many years ago, for example, was technically sound, nicely built, and sounded good—just never as sublime as products from, say, Audio Research or VTL. On the other hand, an experienced, insightful designer such as Quicksilver's Michael Sanders can create wonderful products from humble circuits and parts, but be ultimately limited by the underlying technology. But when brilliant design, uncompromised execution, long experience, and artistry all come together, the results can be staggering.
To Continue Reading Please Click Here
This entry was posted in
EQUIPMENT
,
WRITERS and REVIEWERS
and tagged
Equipment review
on
.